Where to Stay for a Trip to Prague, Czech Republic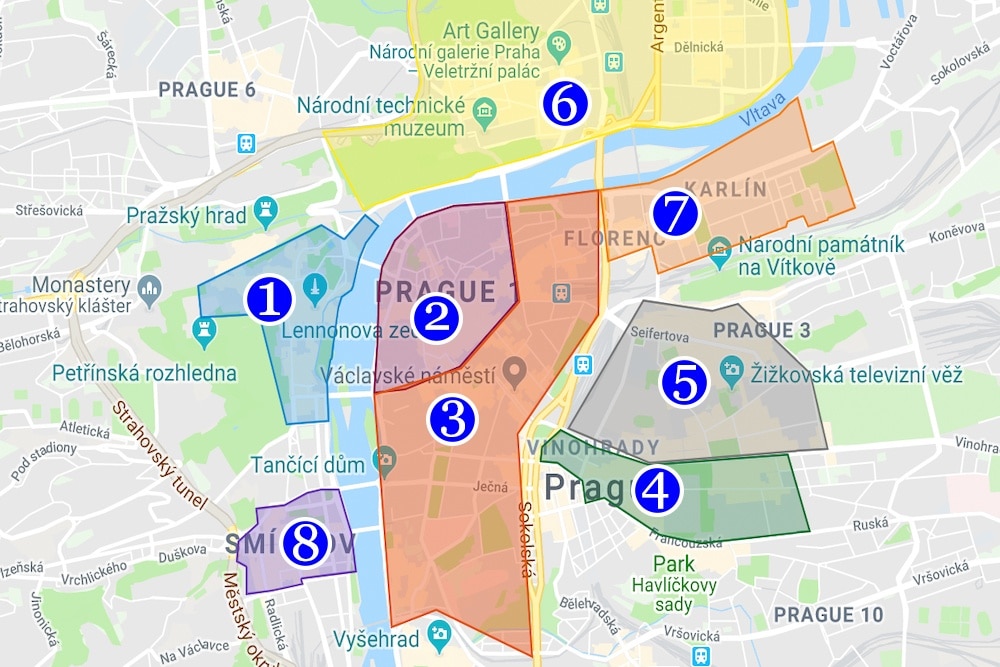 Here is a map of the main tourist area in Prague. You most likely want to stay in areas labeled 1 (Mala Strana), 2 (Stare Mesto & Josefov), or 3 (Nove Mesto). Stare Mesto is the best option because of its good restaurants, accessibility to transportation, and nearby monuments. Mala Strana is the same side as the Prague Castle. Parts of Nove Mesto can be more affordable than Stare Mesto but just as close to many monuments, so keep that in mind.
Hotel/Airbnb Recommendations for Prague, Czech Republic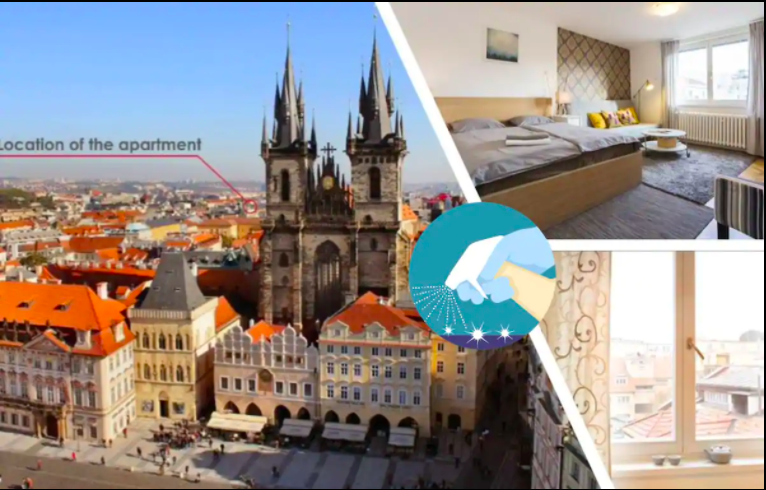 One of the best parts of staying in Prague is that everything is extremely cheap and there's plenty of places to stay. However, this might force you to make a tough decision when booking. I believe this apartment is one of the best on the market. You should know that the apartment is in a large building and it's on the 5th floor. There is an elevator, but you often have to wait for it. This Airbnb is still perfectly furnished, modern, and has all the amenities you could ask for.
Remember if you would like to learn more about any of the places included in this guide for where to stay & the best location for Prague, Czech Republic, then you can visit my all-inclusive guide for free here!