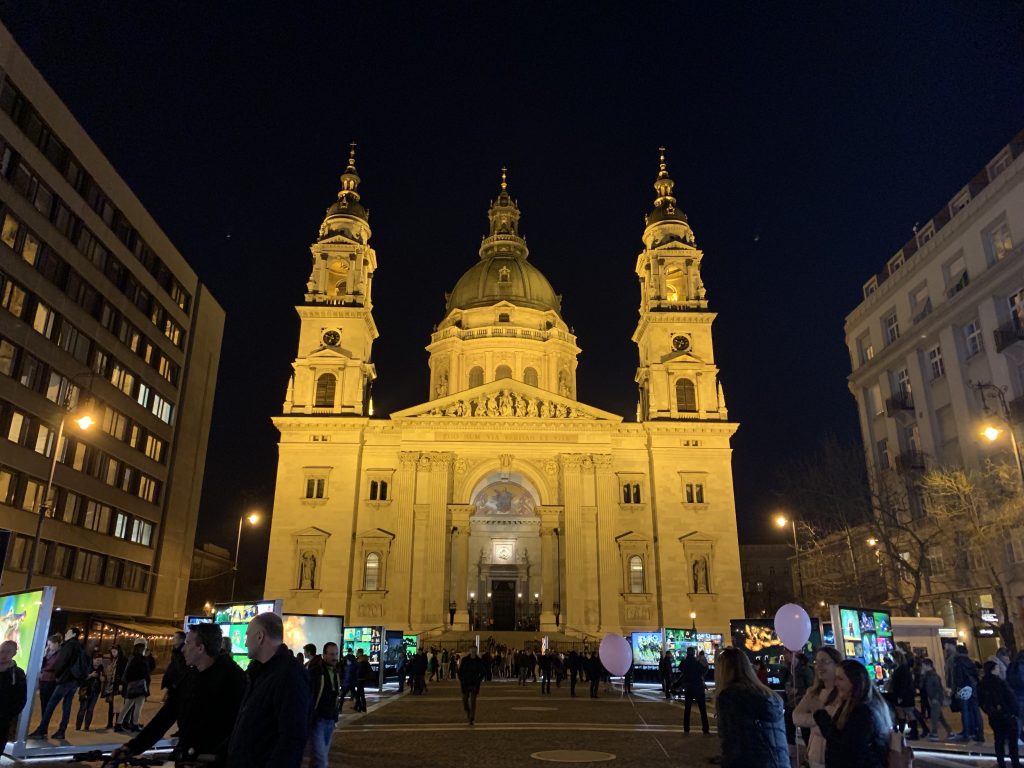 A must-see in Budapest, Saint Stephen's Basilica
One of the main attractions of Budapest is Saint Stephen's Basilica. This Roman Catholic Church was finished in 1905. Free entry but recommended 1 euro donation. I only did the entry and felt that was enough, but if you'd like there are tours and panorama lookout in the dome available for purchase. Saint Stephen's is one of the places you must go to in Budapest!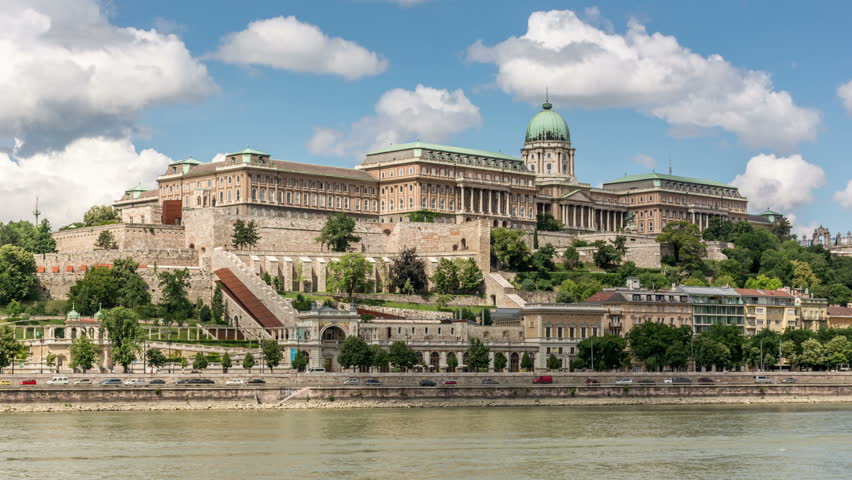 Buda Castle
Large walled castle with shops, museums, and archaeological sites. Popular sites include the Fisherman's Bastion and Matthias Church. The entrance to the castle is free, but there is a steep walk up to the grounds. A cable car ride to the top is available for 1800 round trip (1200 one way) for adults and 1100 round trip (700 one way) for children 3 – 14 years old. If you're up there near the top of the hour, wait around for the changing of the guards ceremony. If you stand parallel along the gate edges, then you will get a front-row seat!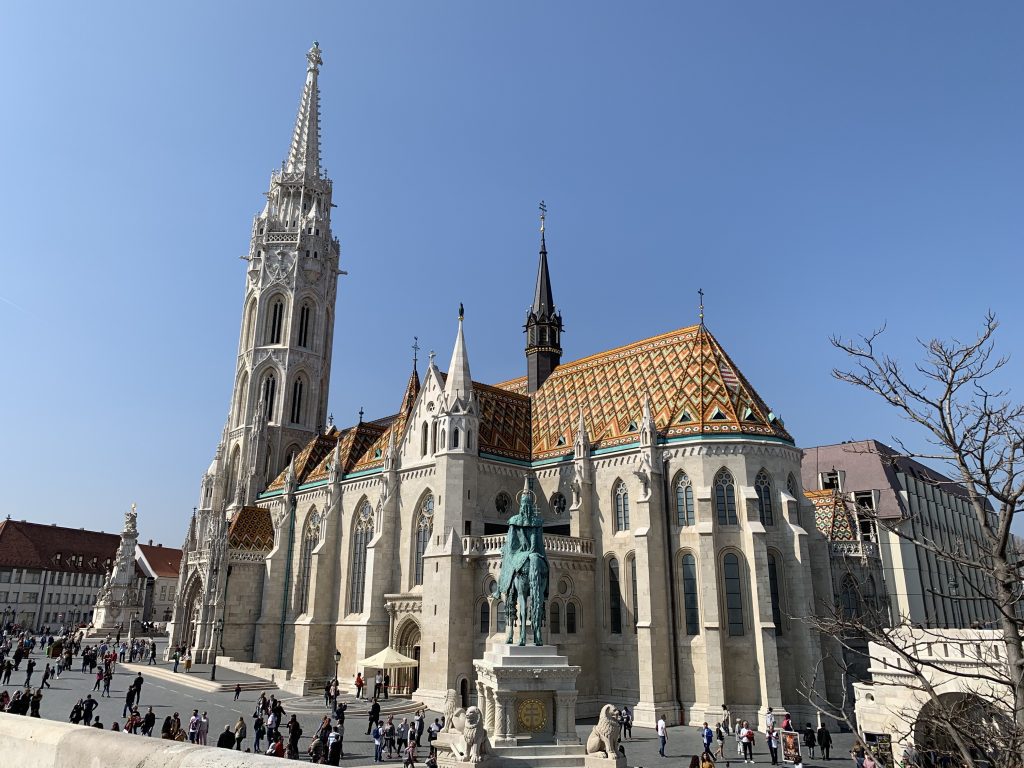 Matthias Church
This one of a kind church is a must-see in Budapest. There are many different styles that contribute to the church because various pieces were built in different eras. The interior is full of beautiful frescos and stained glass. There is also a small museum, gift shop, and a balcony to admire the architecture from above. Tickets can be purchased at the ticket office nearby for 1800 HUF for adults and 1200 for students.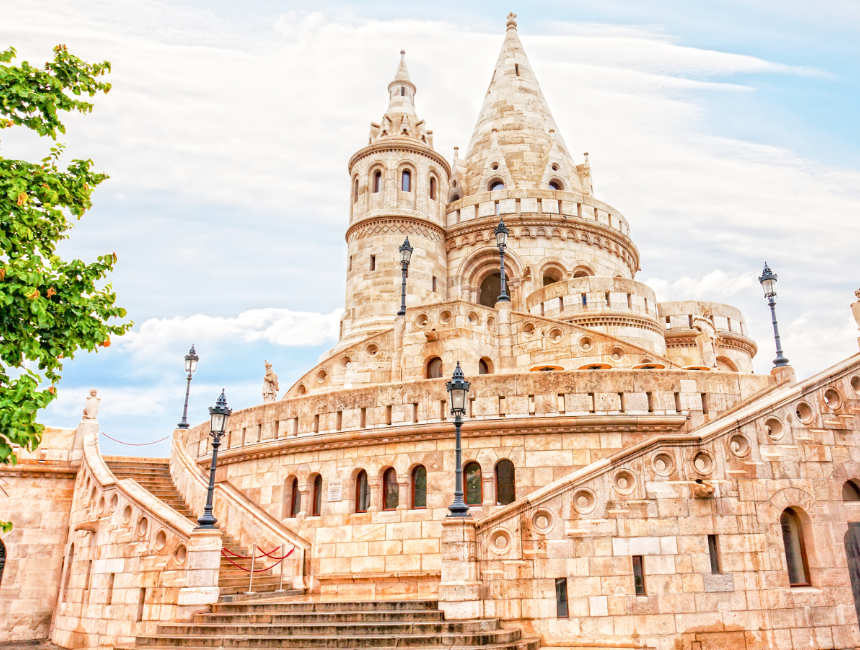 Fisherman's Bastion
The Fisherman's Bastion is a decorative bastion within the walls of Buda Castle. This area was created for viewing the city. There are some free parts on the lower balconies but the paid entrance has the best views. These tickets can be purchased along with the church ticket at the ticket office nearby. Tickets will cost 1000 HUF (3.5 euro) for adults, and 500 HUF for students and children under 14. These tickets are highly recommended unless you plan on going to the bar on the main bastion where drinks will run for around 7 euro each.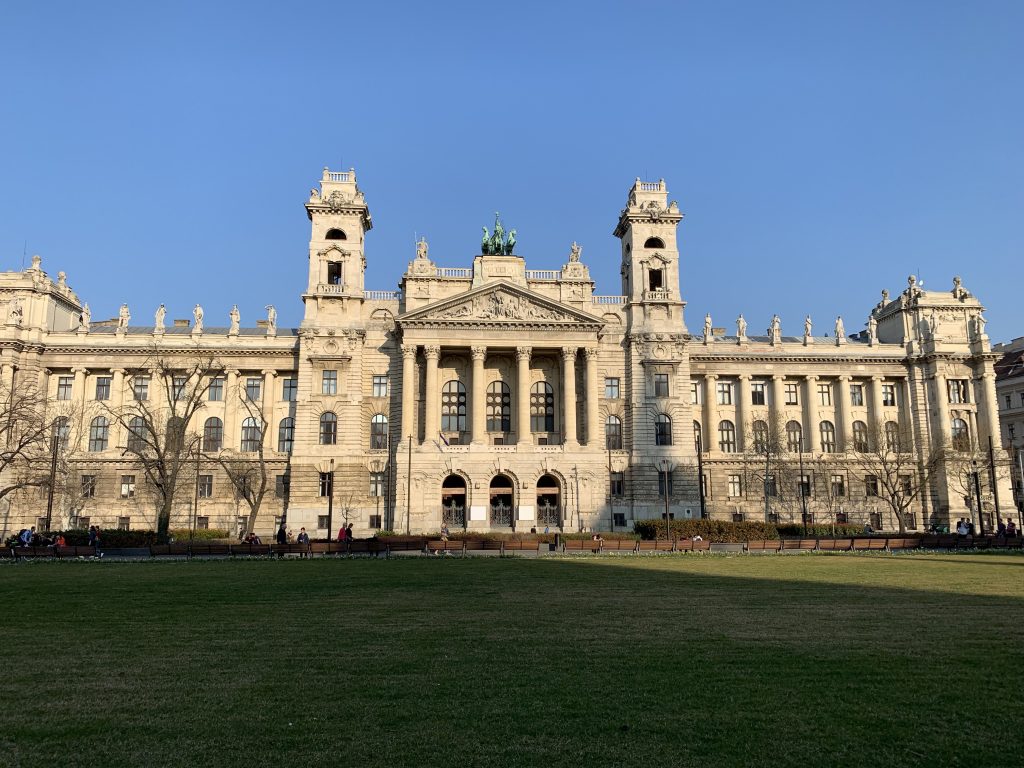 Szechenyi Thermal Spa
One of the first things that people ask about when you talk about Budapest is the thermal baths. Szechenyi baths are the most popular and best looking, both outside and inside. They are somewhat expensive, (6,000 HUF weekdays, 6,200 HUF weekends around 20 euro), although you can stay for as long as you'd like. After you buy your tickets, you'll be given a wristlet for your locker which is easy to figure out. The hard part is the changing rooms. These rooms have doors on BOTH sides, and most rooms do not have locks. My best tip is bring in your significant other, try to block both doors and change at the same time. Once inside, you can walk around to find a variety of baths, both indoor and outdoor, at different temperatures, as well as various steam rooms.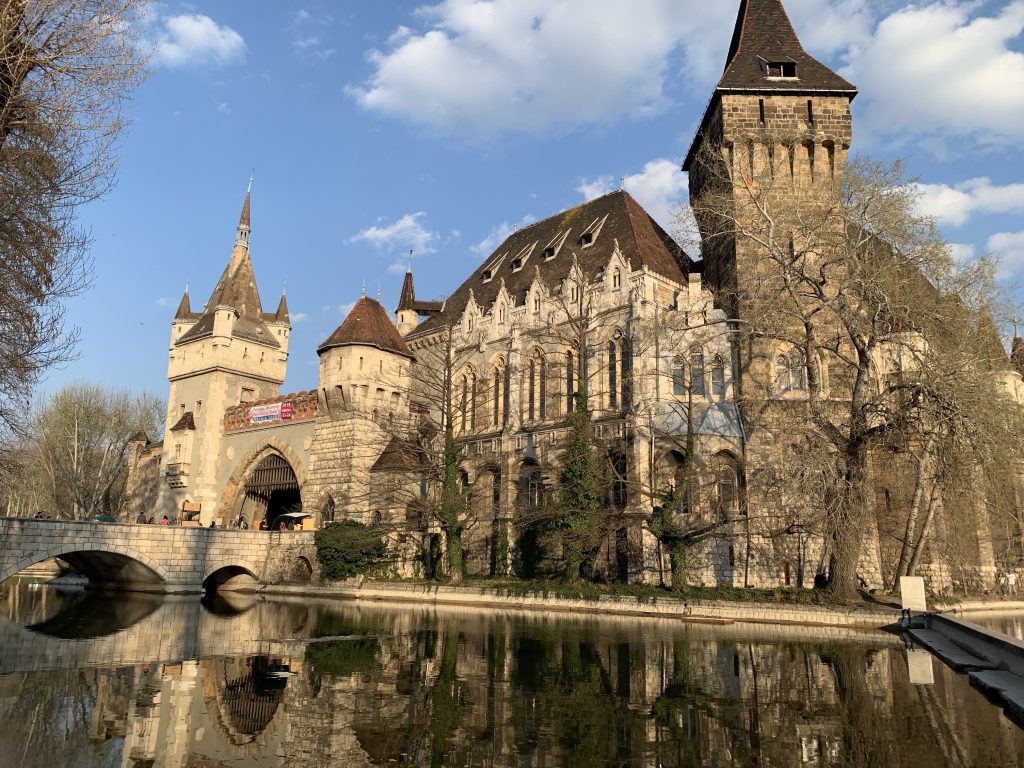 City Park & Heroes Square (Near Szechnyi Thermal Spa)
The area around the thermal spas also offers castle grounds to walk around (City Park) and a monumental square surrounded by a rotary (Heroes Square). There is also a zoo nearby, but I didn't go in. City Park is nice to walk around since there is usually a street performer or someone doing spray paint art. The castle contains a museum and wonderful architecture. If you cross the bridge you will find Heroes Square, which is a large public square dedicated to the one-thousandth anniversary of the Hungarian State. Near this monument is the Museum of Fine Arts and Palace of Art, known for their collections of Hungarian art.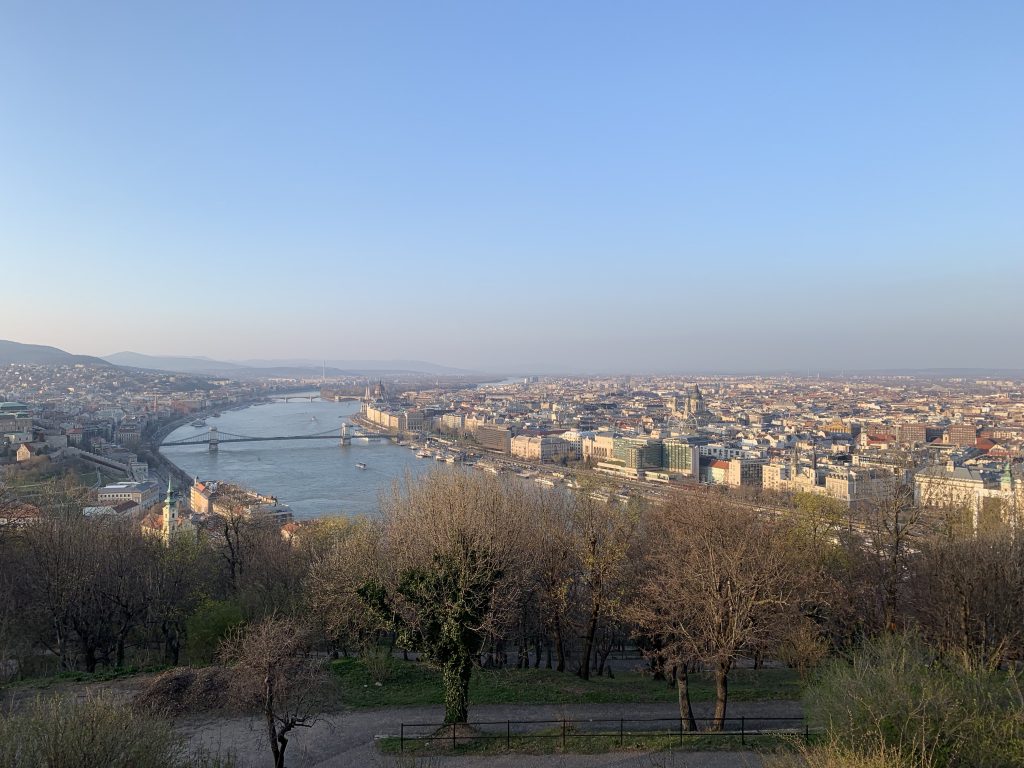 Citadella
Another walk up a hill, but there is a trail leading up to it near the entrance to the Gellert Cave Church. Along the way, there is a park and plenty of places to stop and check out the view. At the top are the Liberty Statue and some food/drink vendors. Make sure to get up here with a couple of cups and a bottle of wine for sunset during your stay.
Remember if you would like to learn more about any of the places included in my 3-day itinerary for Budapest, Hungary, then you can visit my all-inclusive guide for free here!