Where to Stay for a Trip to Sorrento, Capri, & Pompeii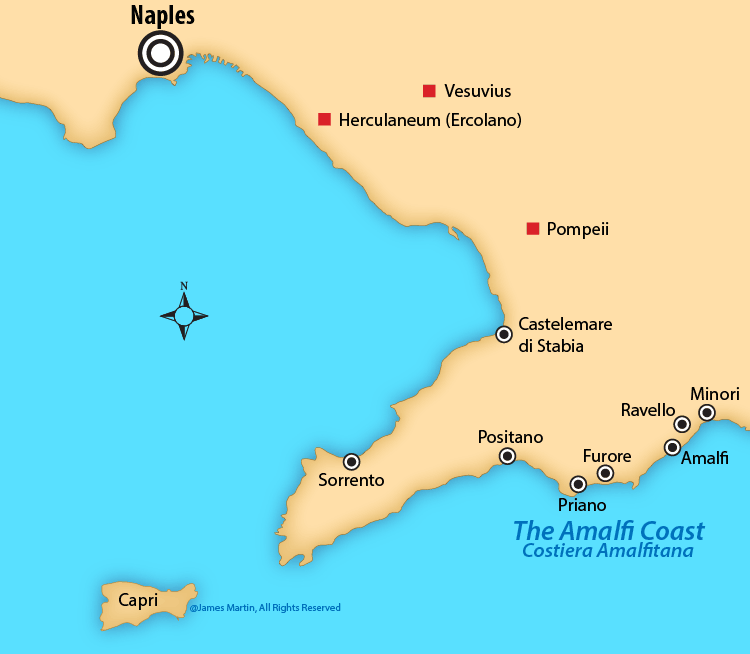 This map above labels the southwestern coast of Italy. You will most likely have to travel through Naples in order to reach your destination. You may choose to stay on the infamous and beautiful Amalfi Coast. However, I found that Sorrento has much more charm while also maintaining a budget. You could also stay in various towns near Pompeii if you'd like. Nevertheless, I believe that Sorrento is the best place to stay to get the best of all surrounding attractions. Here, you reside close to Pompeii, Capri, and the Amalfi Coast all while enjoying a comfy little town.
Hotel/Airbnb Recommendations for Sorrento, Capri, & Pompeii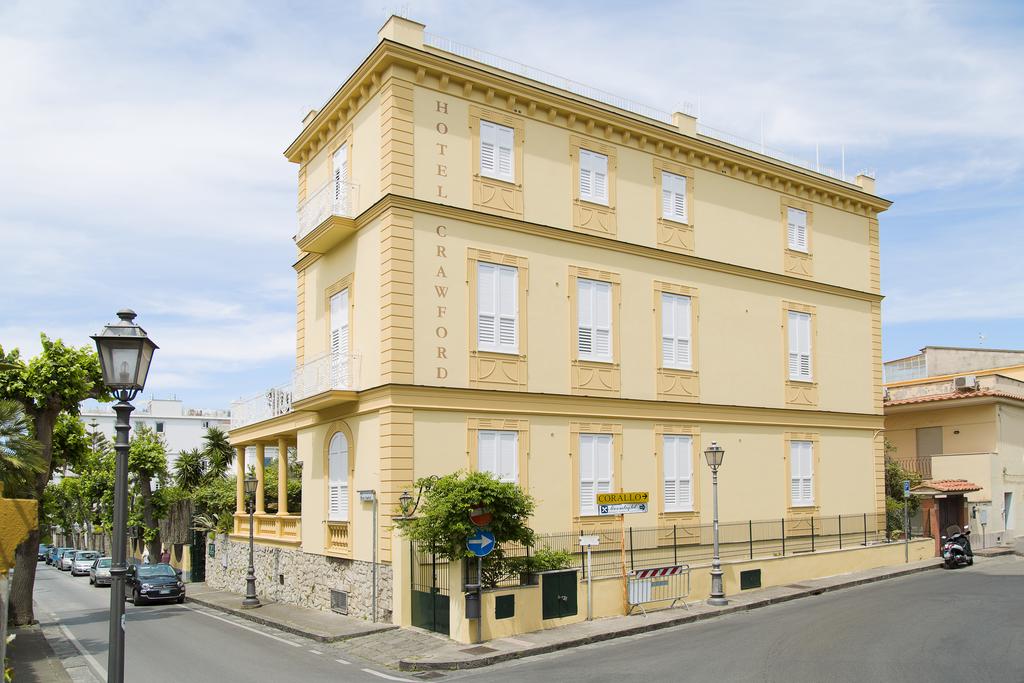 I think that Hotel Crawford was one of the best deals I found while traveling. It is in Sant'Agnello (a town outside of Sorrento) but is about a 15-minute walk to the town center. As a result, this hotel is relatively low cost. It has 4-star accommodation and has a hot tub and roof deck to provide stunning views of Sorrento. The staff there was so helpful. There is a free breakfast with lots of options provided with your stay. The hotel has plenty of options for excursions as well for your convenience.
Remember if you would like to learn more about any of the places included in my guide for where to stay & the best location for Sorrento, Capri, & Pompeii, then you can visit my all-inclusive guide for free here!